How to supply digital files?
Category: Supply logo
How to supply correct artwork?
Submit your logo/image/artwork in a VECTOR FORMAT in ADOBE ILLUSTRATOR, PDF or EPS format. This artwork has the best quality and can be adjusted by our studio without impacting the quality of the result. Supply logos in vector. Put texts, typographies and fonts in outlines. If the imprint is bleed, please give it 3 mm extra image.
TIP: If you don't have the information in vector .AI or .EPS, try your graphic or IT department as they should have these files in the correct format. Just send them to us and we will produce and send you a perfect digital proof.
If the files are definitely not available in vector, our studio will create a new file. This service will be charged € 50/ hour. The quality of the digital proof that we will send you depends on the quality of the artwork you've sent us.
A JPG file is pixelated. When you zoom in or make the picture bigger it becomes less clear and more pixelated. A file with pixels (jpeg, png, tiff…) with a quality of less than 300 dpi cannot be used. This also stands for a Word file. Watch out! Converting a JPG file into PDF or EPS is not the solution. In order to vectorise a file you need a professional program like Adobe Illustrator.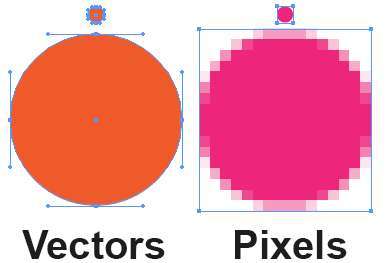 Only a vectorised file in AI, EPS or PDF guarantees a perfect printable file. AI, EPS or PDF files can be made with Adobe Illustrator, Photoshop, Quark Express and InDesign.
After reception of correct artwork, we make a free digital proof for approval. We send it by mail. After you approval, your order goes into production.